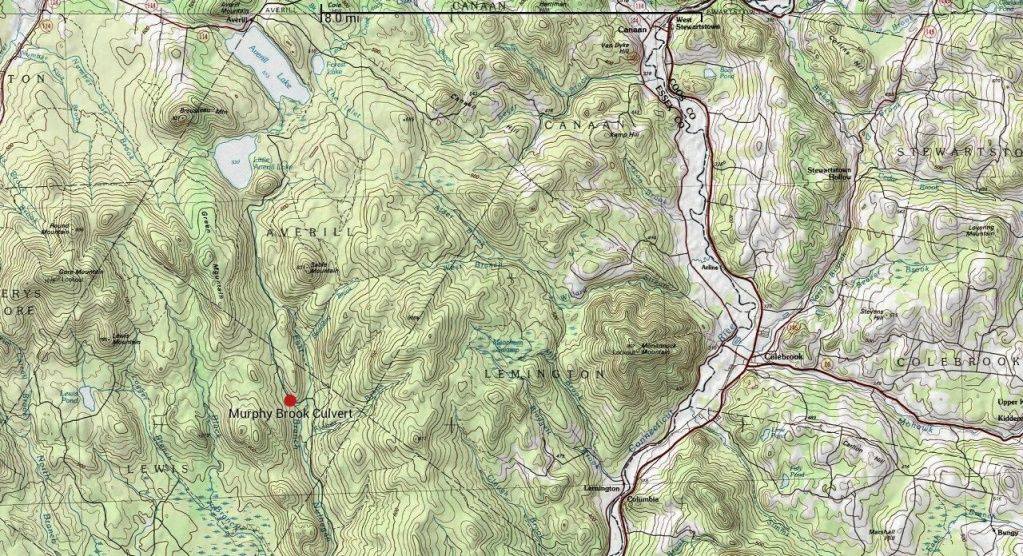 The Murphy Brook Culvert.
The Orvis/Trout Unlimited 1,000 Miles Campaign's goal is to reconnect 1,000 miles of fishable streams by repairing or replacing poorly constructed culverts throughout the U.S.
East Branch Nulhegan on the Lower Murphy Brook, Vermont
Another tributary of the Connecticut River, a bridge will be installed to reconnect three miles of spawning and rearing habitat. Murphy Brook is one of five Nulhegan East Branch streams. As part of TU's efforts to monitor fish movement, the streams have been electro fished several times this season. To date, Murphy has proven to be the most productive of the five streams. Brown Trout juveniles have been found.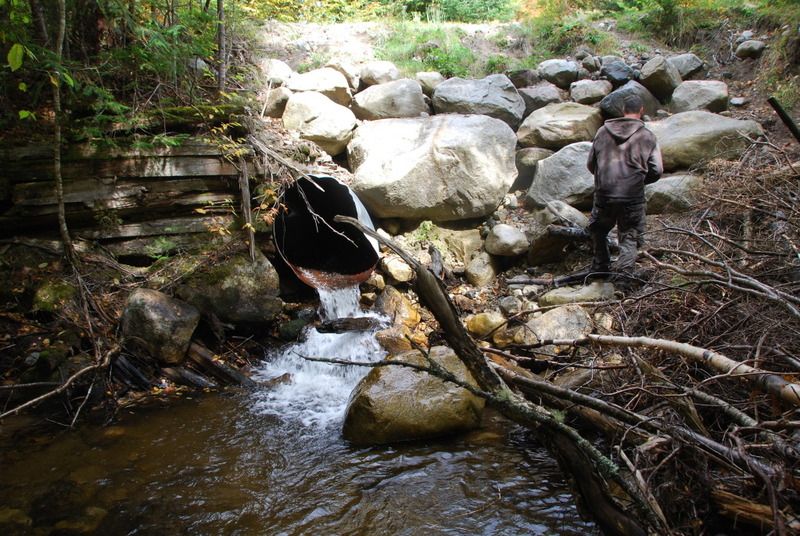 Jud Kratzer from VT Fish and Wildlife surveys the outlet of Murphy Brook on the East Branch Nulhegan River watershed.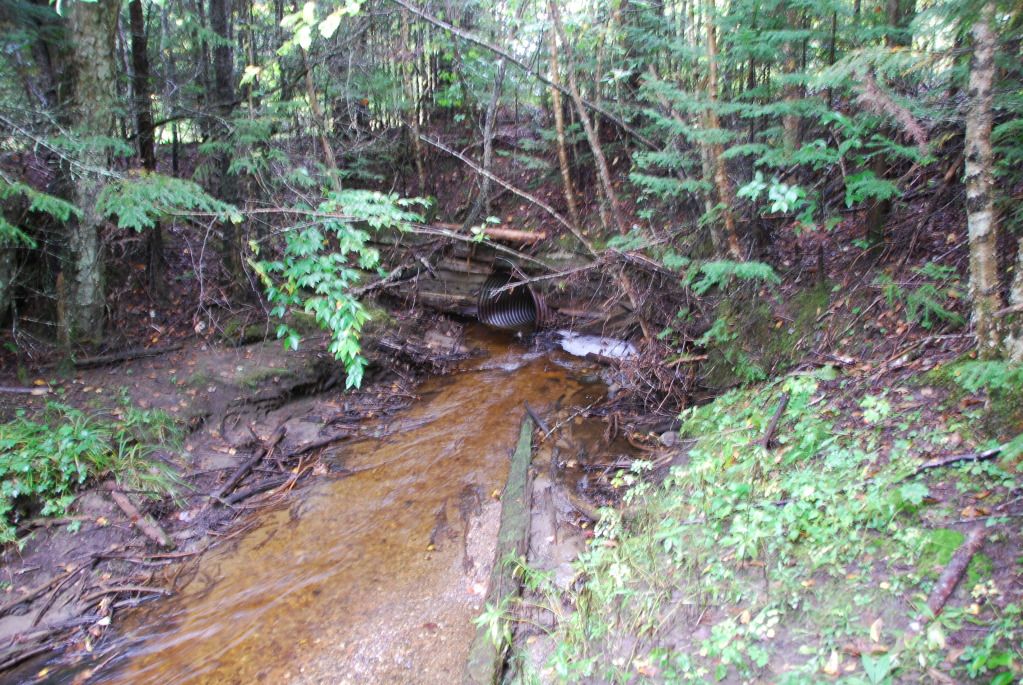 Murphy Brook crossing inlet, showing that the culvert is not only perched at the outlet, it is misaligned to the stream and severely undersized as seen by the accumulation of sediments. In addition it has a high potential to clog, resulting in crossing failure. Murphy is a barrier to trout migration at all flows. In addition the headwall is eroding and falling into the stream as evidenced by the damage to the culvert on its right side. Murphy Brook, below the crossing contains very good adult trout populations. After replacement, annual surveys will be conducted to measure the effect on Murphy Brook trout populations from TU's crossing replacement. This crossing will be replaced with a bridge.
Orvis is partnering with its customers in a matching funds grant, with a goal of $180,000 to reconnect streams like Murphy Brook by repairing faulty culverts throughout the U.S. This year Orvis is donating $90,000 in matching funds so that every $100 you donate will become $200. It will offer the best dollar-for-dollar return in restoring fish habitat.
Please send your check payable to Trout Unlimited (Memo: "1,000 Miles Campaign"), c/o The Orvis Company, 178 Conservation Way, Sunderland, VT 05250 or donate online.