The Orvis/Trout Unlimited 1,000 Miles Campaign's goal is to reconnect 1,000 miles of fishable streams by repairing or replacing poorly constructed culverts throughout the U.S.
Indian Stream on the Tabor Brook, Lower and Upper, New Hampshire
Tabor Brook is part of the Upper Connecticut River, the largest watershed in New England. Of the 14 American Heritage Rivers, the Connecticut is the only one in New England. Tabor Brook provides critical spawning, rearing and thermal refugia for Brook Trout. Upon completion, the Lower Tabor will be an arched crossing while the Upper Tabor, which is smaller in flow, will have a culvert with a natural bottom. Brown Trout juveniles have been found.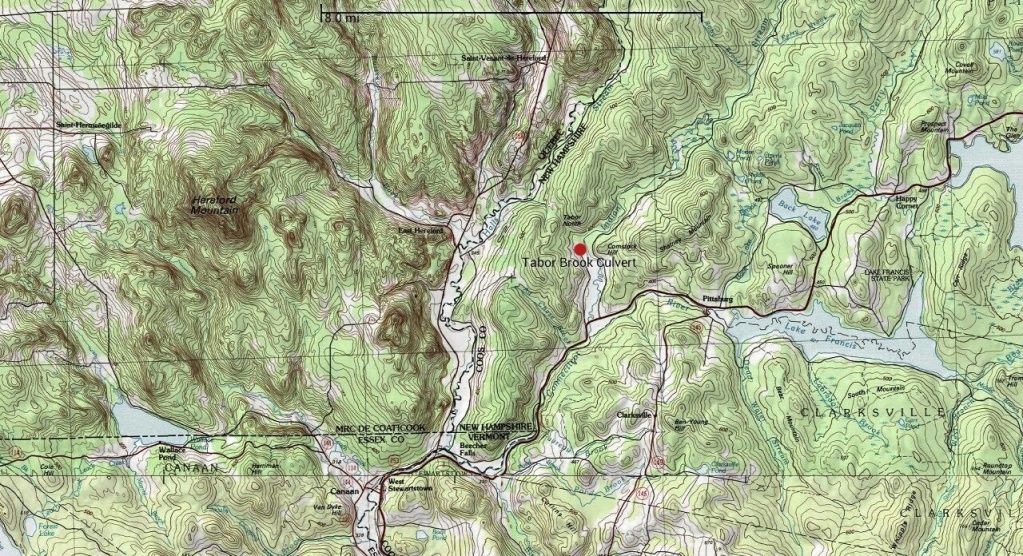 The Tabor Brook Culvert.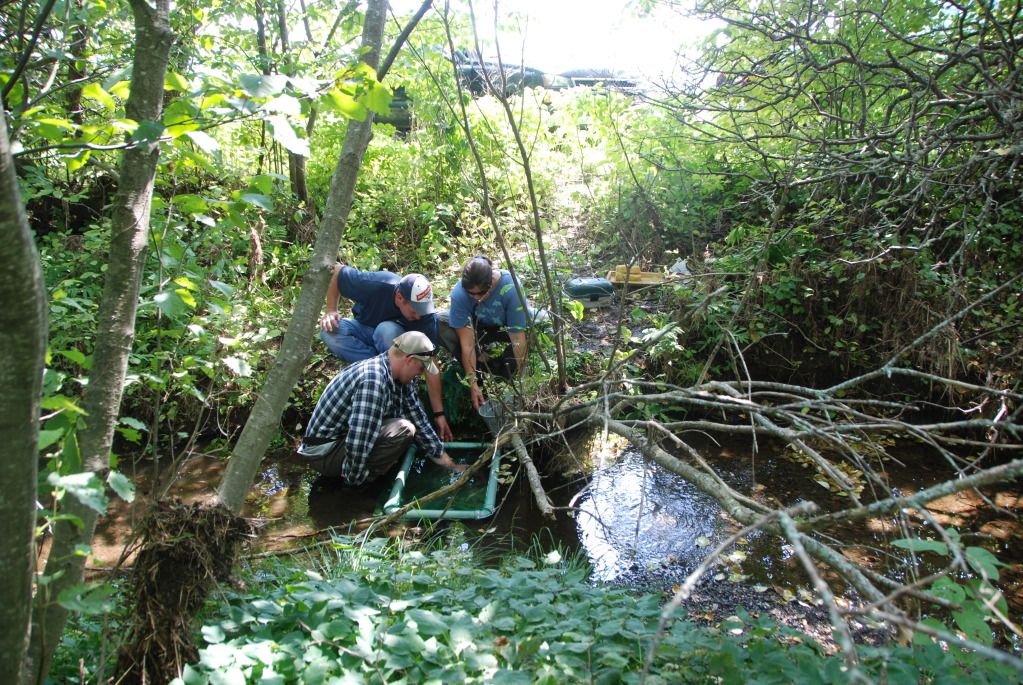 Joe Martell from Trout Unlimited, and Andrew Shafermeyer and Dianne Timmins from NH Fish and Game sample brook trout above lower Tabor Crossing prior to culvert removal.
Lower Tabor Brook inlet. In addition to being perched at the outlet, lower Tabor Brook crossing is also a migration barrier during low flows. Like many culverts nationwide, it is undersized and improperly set above the stream. TU's new stream crossing will be a bottomless arch with a natural stream bottom.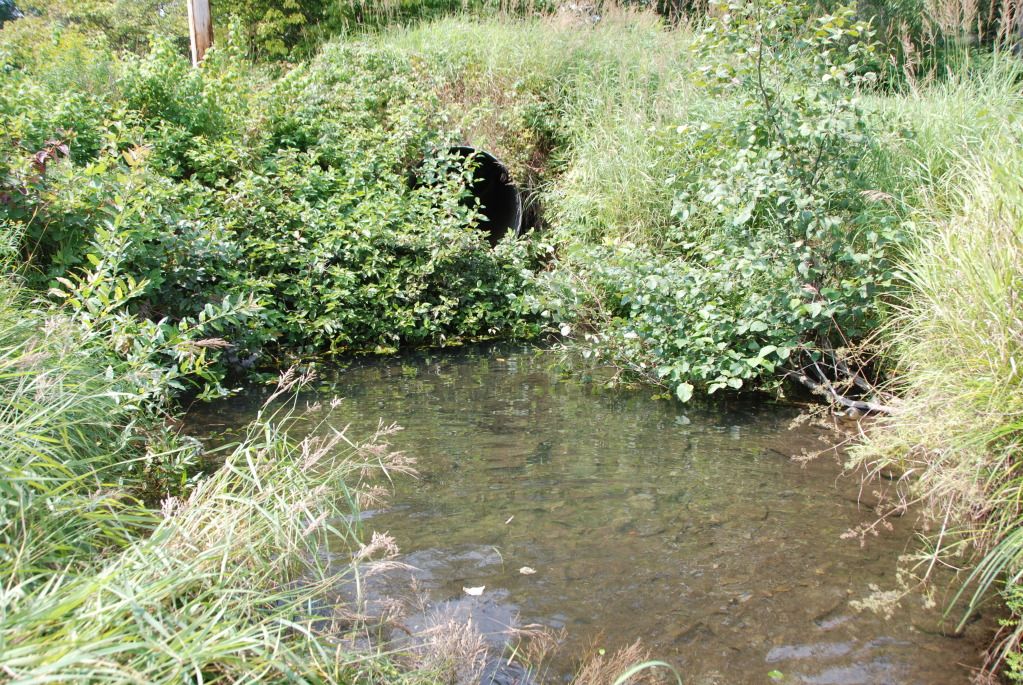 Lower Tabor Brook outlet showing it is perched above the stream which impedes movement of brook trout to spawning areas and for thermal refuge. Plunge pools like these do provide some trout habitat, however they indicate that the stream crossing is undersized. When high flow events occur, the culvert acts like a high pressure fire hose and erodes the stream, making the pool and gradually increasing the perch of the culvert. Many improperly installed culverts are not perched when they are installed but become perched through this erosion.
Orvis is partnering with its customers in a matching funds grant, with a goal of $180,000 to reconnect streams like Tabor Brook by repairing faulty culverts throughout the U.S. This year Orvis is donating $90,000 in matching funds so that every $100 you donate will become $200. It will offer the best dollar-for-dollar return in restoring fish habitat.
Please send your check payable to Trout Unlimited (Memo: "1,000 Miles Campaign"), c/o The Orvis Company, 178 Conservation Way, Sunderland, VT 05250 or donate online.