Providing shade and shelter is vital to your dog's comfort.
photo via houzz.com
Houzz is apparently "the leading online platform for home remodeling and design," but I'd never heard of it until today, when I stumbled on an article about some "pet-friendly landscape and garden ideas will keep your pooch safe, happy and well exercised outdoors." Author Marianne Lipanovich offers eight very cool ideas for how you can design your yard to make you dog's life more comfortable, safe, fulfilling, and just plain fun. Sure, not all of us have the means to construct some of these elaborate landscapes, but the concepts behind them are valid for even the most modest yard. And the pictures are great to just dream about what you could do for your best friend.
Click here for the full story.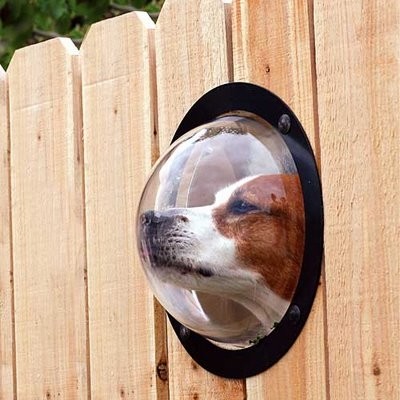 Some dogs love to watch the outside world.
photo via houzz.com