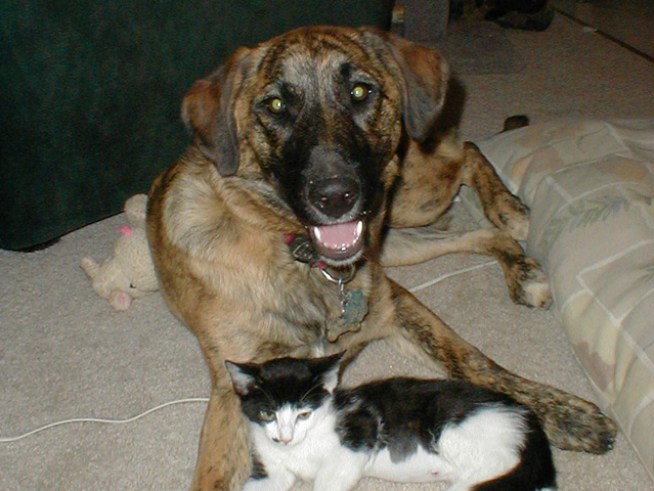 Cali, a shepherd mix, died from a stomach rupture after eating Chinese-made chicken
jerky treats, according to her owner Rachael Chambers.
photo via nbcbayarea.com
We've posted a lot this year about the ongoing problems with Chinese-made jerky treats, which have made hundreds of dogs sick:
Throughout, the dog-food manufacturers have claimed that their products are perfectly safe. Well, this week two manufacturers launched voluntary recalls of products that, coincidentally, were the focus of the previous inquiries.
Milo's Kitchen has recalled its Chicken Jerky and Chicken Grillers home-style dog treats, and Nestle Purina is withdrawing its Waggin' Train and Canyon Creek Ranch brand dog treats. The problems, they claim, involve trace amounts of antibiotics not approved in the U.S. You can draw your own conclusions.
Click here for the full story.