Here's a story that has all the elements of a great drama: a heartless criminal, an innocent child, and a good Samaritan. Seven-year-old Mia Bendray was distraught after her Cavalier King Charles Spaniel, Marley, was stolen in broad daylight outside a shop in New York City. The thief was even caught on tape scooping up the struggling dog and making his getaway.
What happened next was remarkable. The thief was attempting to sell Marley on a street corner, and passerby Tina Cohen knew that something was not right about the situation. That was someone's dog, and she knew how she'd feel if her pet was missing. She spent $200 of her own money to buy the dog from the man, so she could return it to its rightful owner. She brought the dog to her vet, who scanned Marley's microchip and then called Mia's family, whoc were overjoyed. Even better, the man who stole Marley was arrested.
It's nice to see the worst of mankind defeated by acts of sheer kindness. The bad guy is in jail, Mia has her best friend back, and Tina Cohen is being celebrated for her good-Samaritan role. 'Tis the Season, indeed.
Click here for the full story.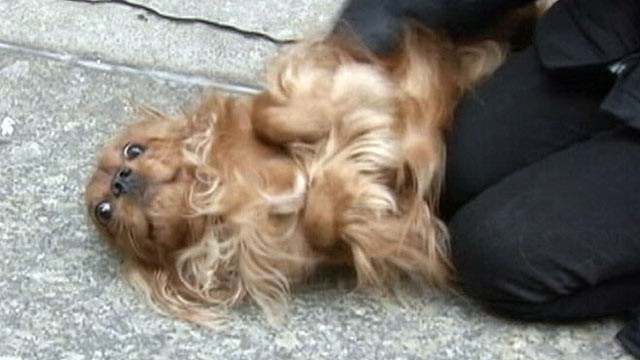 Marley is back home where she belongs.
photo courtesy abcnews.com
Share this with your friends: