Among the sick and dying in the palliative care unit at Montefiore Hospital in the Bronx, the pain, suffering, and even boredom can be soul crushing. But when Spirit the dog enters a patient's room, he can usually elicit a smile. Abused as a puppy, Spirit was rescued and now spends his time trying to bring a warm, loving spirit to those who need it most—just one more example of a dog's seemingly boundless capacity for forgiveness and love.
Click here for the full story.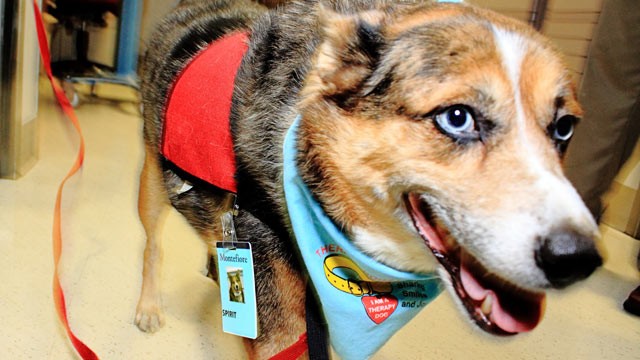 Spirit's presence in the halls of a Bronx hospital helps to ease pain and suffering.
photo via ABCNews.com