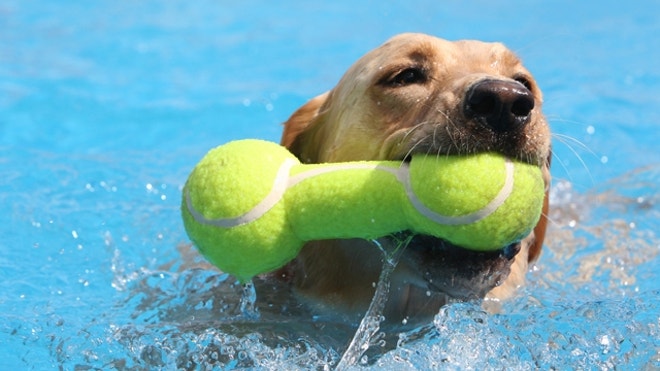 Could your dog toys be leaching harmful chemicals?
photo via foxnews.com
As the father of two small kids, I've heard plenty about the dangers of chemicals such as phthalates and bisphenol A (BPA) found in plastics, and that's why we have an array of metal water bottles at home. A professor at Texas Tech wondered if his dogs' plastic toys could contain some of these same ingredients:
"Lots of attention has been given to chemicals in plastics lately regarding their effects on humans. Since we all care about our dogs, and we want them to be as healthy and smart and well-behaved as possible, we decided to look into this," Phil Smith, an associate professor of terrestrial ecotoxicology at Texas Tech, said in a statement.

What they found was that, in fact, many dog toys do leach these chemicals when they come in contact with dog saliva. It seems that age and weather caused an increase in the release of the harmful chemicals, as well. Dr. Smith's assistant, Kimberley Wooten acknowledged that "the interaction of pet health and environmental chemicals is understudied," so its not at all clear what effects these chemicals could be having on our dogs.
But if we care enough to keep our kids away from harmful chemicals and plastics, shouldn't we think about doing the same for our dogs?
Click here for the full story.