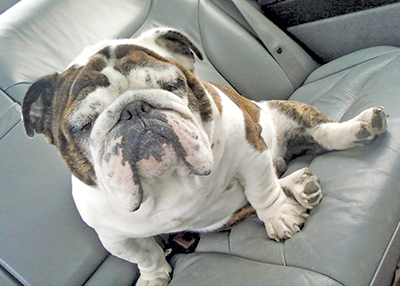 Jagger, an English bulldog, has been dognapped and held for ransom.
photo courtesy McKenzie Thomas
It's a nightmare scenario that's been the subject of many books and movies, but this time it's a dog that has been taken and is being held for ransom. According to a woman from Woodland, Washington, her English bulldog named Jagger disappeared on October 4th, and she has received texts from the "dognappers" demanding cash and prescription drugs. As if these criminals weren't loathsome enough, consider that the dog's owner, Jennifer Thomas, is wheelchair-bound. The local sheriff's office is taking the case very seriously, and the story is now getting national attention. We hope the dog is returned soon and the dognappers get their comeuppance.