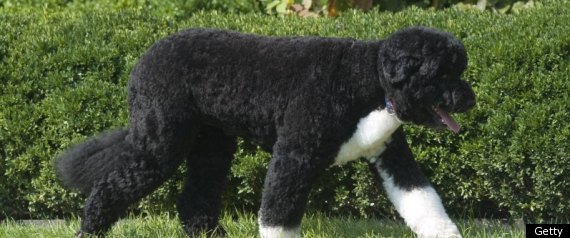 The Obama's dog, Bo, is a Portuguese water dog.
We all know how dogs can break down social barriers in our daily lives. Here is a story how one dog is helping to advance international diplomacy!
President Obama and Myanmar Nobel laureate Aung San Suu Kyi apparently share a common bond: a love of dogs.

Obama called the pro-democracy leader from Air Force One as he traveled to Bali for a summit of East Asian nations, and outlined his plans to send Secretary of State Hillary Rodham Clinton to Myanmar next month to promote reforms there.

Senior administration officials said the two leaders had a "very substantive discussion" and then tossed reporters a bone: Suu Kyi asked Obama about Bo, his family's beloved black-and-white Portuguese water dog.
Read the rest of the story here.
Share the Obamas' dog with your friends: