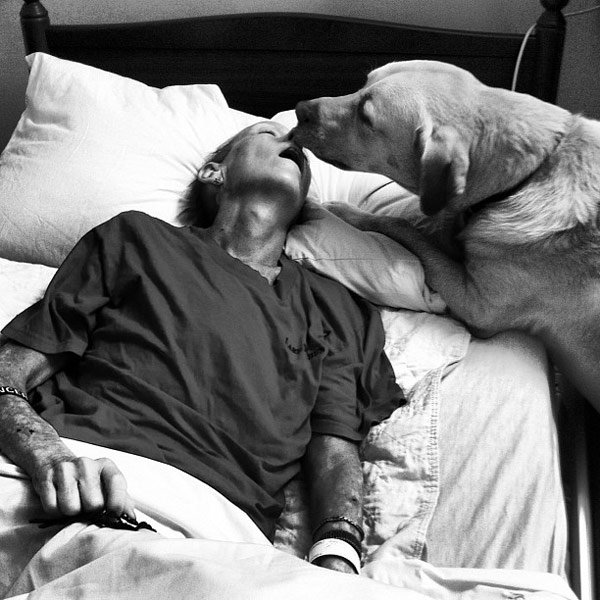 Aileen's dog was brought to her bedside so they could say goodbye.
photo courtesy Miles O'Brien
The above is a touching, heartbreaking photo that comes from a story about the struggle against breast cancer of Aileen Graef, who died on Tuesday. It's a tale of pain, frustration, and hardship. However, in the midst of talking about the "cruel and ugly" disease and how it ravages not only the patient but those who love her, author Xeni Jardin takes a minute to find a moment of beauty in the end:
But for now, I just want the world to see, respect, and remember this photograph Miles took of his sister this morning, shortly before her life ended. He brought her dog Jethro from her home to the hospice house so Jethro could also say goodbye.
We talk a lot about saying goodbye to our pets—when they pass away or , worse, have to be put down. Here's a dog saying farewell to his beloved owner, leaving him too soon. There really aren't words to capture the emotions here.
Click here for the full story.