CBS Atlanta 46
When three little girls didn't return from a short dog walk in Newnan, Georgia, their parents were frantic. Police, firefighters, and neighbors scoured the nearby woods, but it was Bell, a three-year-old Chihuahua, who brought the lost girls to safety. You don't often see such a diminutive breed on search-and-rescue operations, but Bell is smart, knows the girls, and knows her way around the local woods, too, apparently. She's a hero dog in a small package.
Click here for the full story.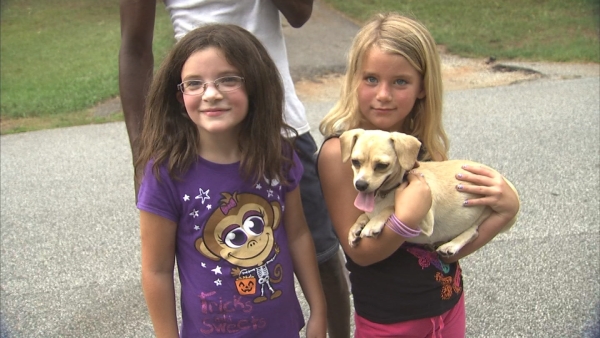 Bell jumped into action to find three girls lost in the woods.
photo via cbsatlanta.com