Yes, you read that headline right and no, we haven't gotten into the spiked eggnog here at Orvis Dogs. The New Zealand SPCA has launched a marketing campaign that features shelter dogs actually learning to drive.
Three abandoned dogs named Monty, Ginny and Porter were selected to take the eight week doggie driving course. Next week, the dogs will be feautred on live television, showing off their skills.
"I think sometimes people think because they're getting an animal that's been abandoned that somehow it's a second-class animal," said SPCA Auckland CEO Christine Kalin.

But SPCA dogs are just as intelligent as any other pet, she said.
It looks like this was a fun and non-stressful experience for the pooches, and it being a project sponsored by the Society for the Prevention of Cruelty to Animals, we imagine that's true. We all love our shelter dogs and know they're very far from "second-class," but getting that message out to a global audience in such a clever way is a wonderful thing to do. Read the full story right here.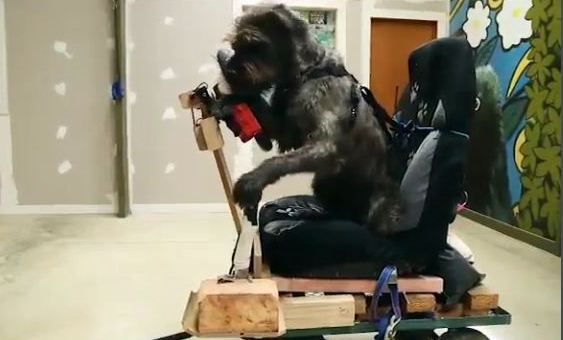 Monty, who was surrendered to SPCA, takes the wheel.
Screen Grab: NZHerald.co.nz