A team of golden retrievers from the Lutheran Church Charities Comfort-Dog Initiative has arrived in Newtown, Connecticut – a town still reeling from the tragedy that claimed the lives of eight adults (including the shooter) and twenty children.
The dogs have been helpful even to those without children in Sandy Hook Elementary School, where the massacre occurred Friday, organizers said.
"I asked (one man) how he is doing. He just kind of teared up and said: "This year, I've lost five loved ones and now this happened,' " Hetzner said. "The whole town is suffering."
We hope these warm, furry friends can offer at least an infinitesimal moment of comfort to members of this community.
For any interested, you can donate to the LLC Comfort Dog Fund here and to the United Way's Sandy Hook School Support Fund right here
Read the full story here.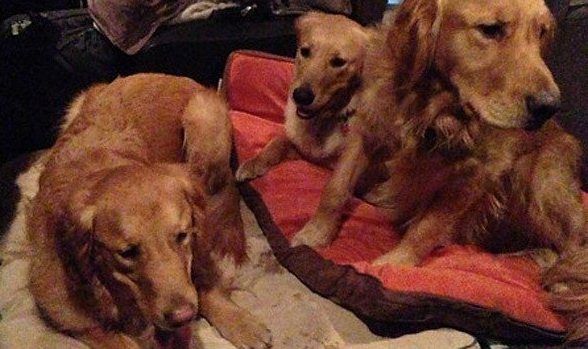 The Lutheran Church Charities comfort-dog initiative first started in 2008.
photo via ChicagoTribune.com
.