The weeks of final exams are usually the most stressful time in a college student's life. One Canadian school has taken a novel approach to helping students forget their worries for a little while. Dalhousie University—in Halifax, Nova Scotia—set up a "puppy room," staffed by several therapy dogs at a time. The response wowed school adminstrators:
Gavin Jardine, vice-president of student life at Dalhousie's student union, told the National Post, "We haven't even printed posters. We just posted a pdf poster to our Facebook page and it took off. We had 1,800 shares, thousands of likes. It's gone viral on Twitter as well."
It's a great idea, and I bet we start to see other colleges and universities implementing similar plans. Once again, dogs come to the aid of humans in trouble!
Click here for the full story.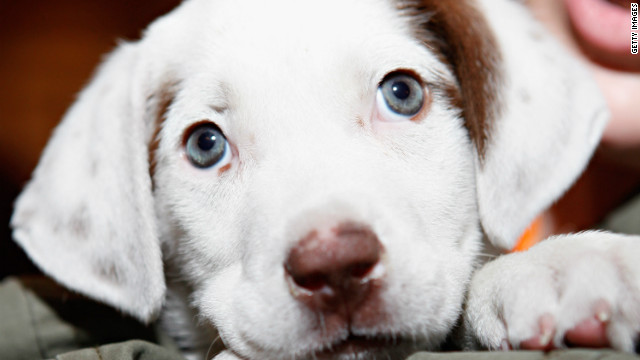 What better way to "de-stress" students than to give them a few minutes with a furry friend?
photo via cnn.com