News, Weather and Sports for Sioux City, IA: KCAU-TV.com
Back in December, we posted twice about the case of Jim Sak—a disabled veteran and former Chicago police officer—whose service dog was taken away because the town he had just moved to, Aurelia, Iowa, had passed an ordinance prohibiting the ownership of pit bulls. (See the original posts here and here.) After a long legal battle, last week a settlement was announced that will allow Sak to keep Snickers, the 6-year-old pit bull who is his best friend.
There's no way this case should have been so difficult to adjudicate, but at least Sak and Snickers are reunited.
Click here for the full story.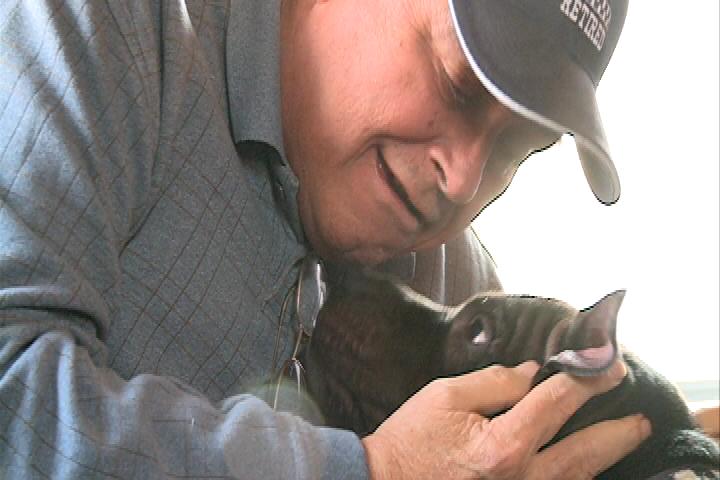 Jim Saks and his service dog Snickers can now be together.
photo courtesy KTIV.com