As we all know, pit bulls often get a bad rap from the press, but here's one pooch who has earned the title "Hero Dog." According to the New York Post, a bad guy dressed as a FedEx delivery man tried to push his way into the home of a Long Island couple last Saturday, when Kilo quite literally leaped into action. The dog tried to get between his owner, Justin Becker, and the thug, who shot Kilo in the head and fled. Fearing the worst, Becker cradled the dog in his arms, expecting him to die. But, luckily, the bullet had not penetrated the skull, and Kilo is going to be fine.
Click here for the full story.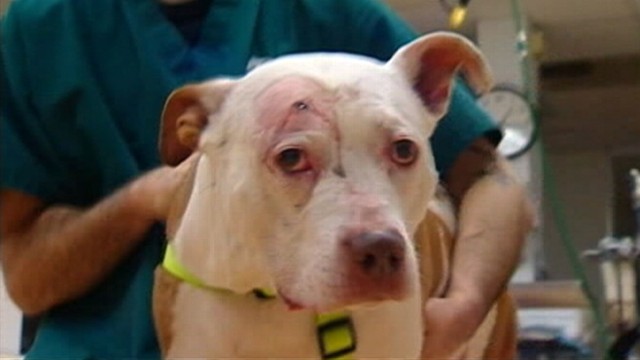 Looking at the wound in Kilo's head, it's hard to believe he'll be okay.
photo via ABC News