Ted Kerasote's 2008 book Merle's Door: Lessons from a Free-Thinking Dog was a national best-seller and won both critical and popular acclaim. But after Merle died, Kerasote began to think of ways we could help dogs live longer, healthier lives. The result is his latest book, Pukka's Promise: The Quest for Longer-Lived Dogs, which looks at the ways that we feed, vaccinate, train, and live with our dogs. Above is a book talk that he gave at a bookstore in Cambridge, Massachusetts, last month. It's almost an hour long, but it's well worth your time. If that's more of an investment than you're willing to make, check out the much shorter video below to get a flavor for how Kerasote feels about dogs and how we relate to them.
Click here for the full story.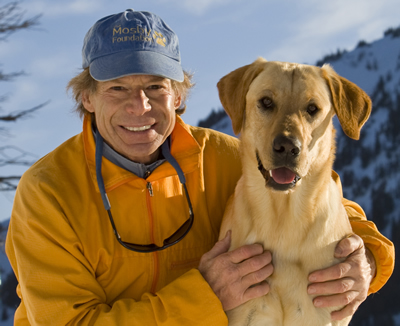 Ted Kerasote and his best friend, Pukka.
photo via kerasote.com