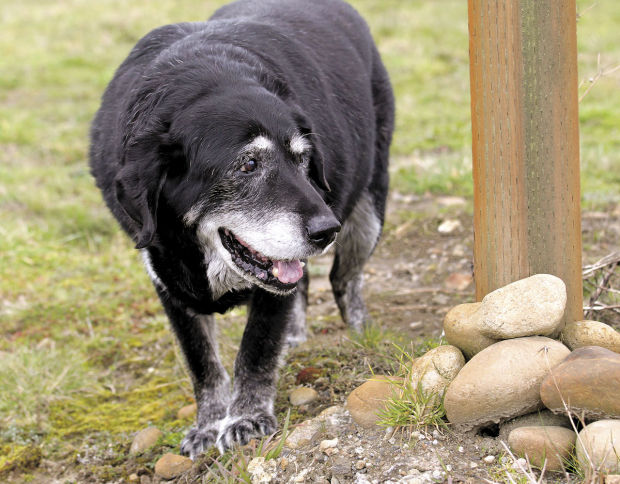 Now grizzled and gray, Bear Dog has been making friends in Castle Rock for 18 years.
photo by Bill Wagner via TDN.com
The sign at the North County Recreation Sports Complex in Longview, Washington, is very clear that "No pets allowed inside baseball complex or on soccer fields," but then there's a strange addendum: "except Bear Dog." It's an unusual concession that speaks to the town's love and respect for an 18-year-old Labrador mix who has roamed the town's riverfront for a very long time—"greeting visitors, attending ball games, joining fishermen and walking kids home from school."
As an article in The Daily News explains, this gentle dog has been a fixture since 1996. His owner, Don Caufield, offered to tie the dog up but was told that folks enjoyed Bear Dog's company. It's an unusual story of a dog's personality winning over a whole town.
Click here for the full story.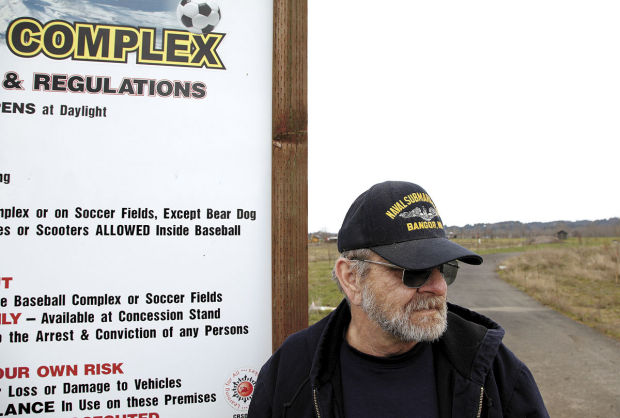 Bear Dog's special status is explained on the sign at the town's sports complex.
photo by Bill Wagner via TDN.com