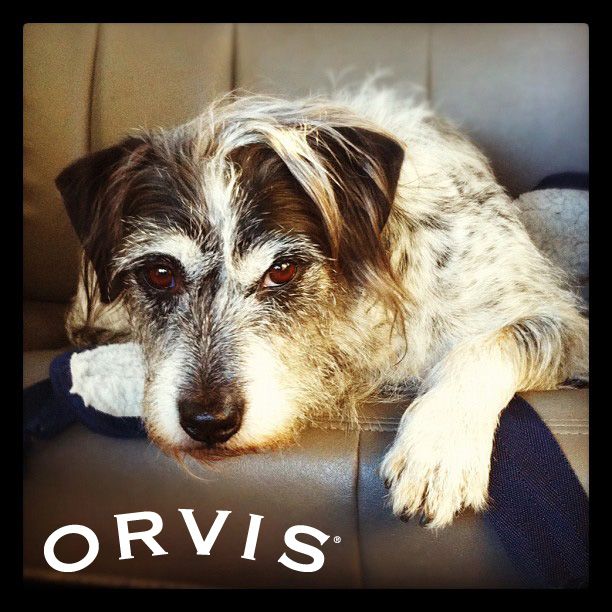 The winner! Photo by @smimages:
"Buster, my constant companion. #orvisdogs"

We were absolutely overwhelmed by the number of amazing photographs of your Orvis Dogs this past week. We hope you'll agree Mr. Buster will do a good job representing us for the week. Congratulations @smimages! Didn't win this round? Don't worry, there's a new chance to win starting right now – see below!
We love seeing these pictures of your dogs, and we want you to keep them coming! So, we are announcing the second Orvis Dogs Instagram contest. Once again, the prize is an Orvis Personalized Side-Release Dog Collar and the glory of having your picture become the profile picture for the Orvis Dogs Facebook Page for the week.
Post your best dog photos with the hashtag "#OrvisDogs" in the description. Submit as many photos as you want, just make sure they have a canine friend in them. We're not looking for Orvis "product placement," we're just looking for great photos. If you don't win this one, don't sweat it – there will be more contests and more prizes in the weeks to come.
Your entries will populate right here, and we'll feature the winner on the Orvis Dogs Facebook Page, so be sure to "Like" us.
Don't have Instagram? It's free to join, you just have to download the app. Not your thing? Feel free to submit by email, and we'll post it on your behalf. Note, if the photo is not cropped to square dimensions, we will do so for you (but can't guarantee results). Need more details? Read the full rules.

Check out the most recent entries: