You are probably familiar with the Los Angeles rescue organization Bill Foundation from their role in many of Eldad Hagar's rescue videos. Here's a beautiful story about a poor dog named Emerson who undergoes a remarkable transformation, both physically and emotionally. As his new mom says in the video, what's remarkable is how dogs can learn how to trust and love again, even after suffering so terribly at the hands of humans.
Click here for the full story.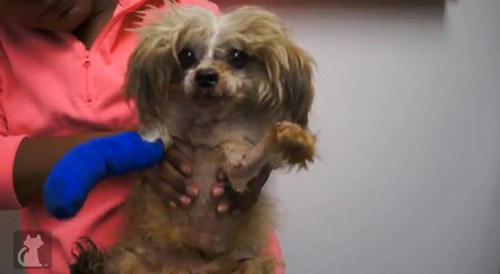 Emerson before his surgery and the start of his new life.
photo via the Bill Foundation