On Tuesday, Chicago's Police Department Marine Unit completed a dramatic rescue of a dog seemingly stranded on the ice of Lake Michigan. It took the rescuers almost three hours to get the animal to safety because the conditions were treacherous and the dog didn't really cooperate. Every time they made an attempt, the dog would dodge their efforts. Eventually, police had to use a tranquilizer dart to calm the dog so they cold get close to him. The one-year-old shepherd mix had no tags and has still not been claimed.
Click here for the full story.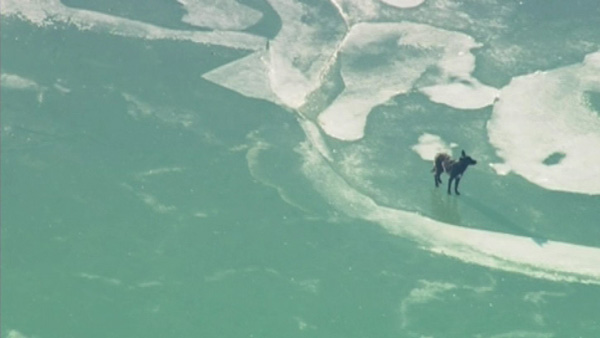 After hours of chasing the dog across the ice, rescuers had to tranquilize him.
photo via ABC7