Welcome to a Valentine's Day edition of our weekly trivia challenge, in which we test your knowledge of all things fly fishing and where you might learn a thing or two about this sport we love. This week, we serve up ten new questions about fish species, famous guides, and lots more!
The last quiz was perhaps a bit easier than normal, as seven people achieved perfect scores. Boatloads of kudos to Luke, Steve M, Alan Burrows, MarkT, Bo, Scott Feltrinelli, and Mike M! Strangely, despite the number of 100s, only four people scored 90%, and the most common score dropped to 50%!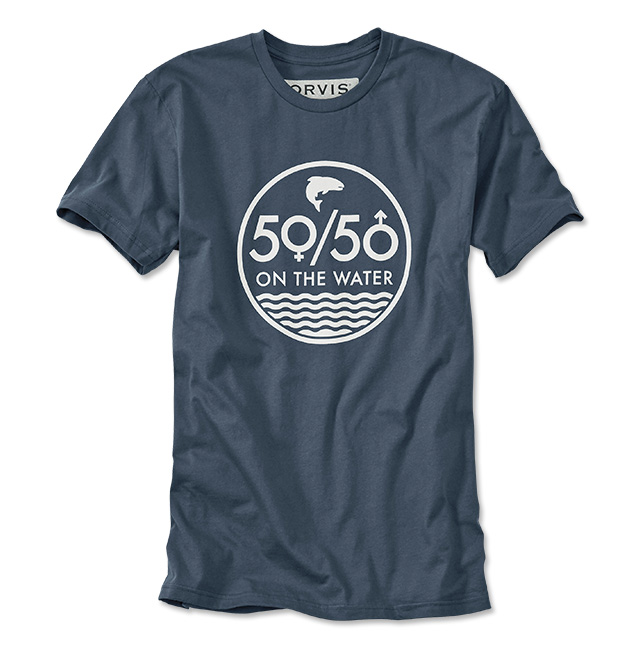 The winner of this week's random drawing will receive a cool 50/50 on the Water tee shirt (men's or women's). Show your support for inviting more women into the sport. Learn more about50/50 on the Water here.
The winner of our last quiz, and recipient of this killer shirt, is Luke, who achieved a perfect score for the very first time, something he attributed to "more blind guesses than i care to admit . . . ."
So post your score below (or below the post on our Facebook page!) for a chance to win a great book.
Good luck!