Welcome to the latest installment of the Wednesday Wake-Up Call, a weekly roundup of the most pressing conservation issues important to anglers. Working with our friends at Trout Unlimited, Backcountry Hunters & Anglers, the Theodore Roosevelt Conservation Partnership, The Everglades Foundation, Captains for Clean Water, Bullsugar.org, and Conservation Hawks (among others), we'll make sure you've got the information you need to understand the issues and form solid opinions.
The video above is from last fall, leading up to the vote on Ballot Measure 1 in Alaska, which failed. However, the video offers some great information about just who opposes Pebble Mine and who is funding the propaganda war to get the mine built.
If you know of an important issue–whether it's national or local–that anglers should be paying attention to, comment below, and we'll check it out!
1. What Are We Doing to Our Public Lands and Waters?
Writing in Field & Stream magazine, Hal Herring offers a personal, impassioned plea for sportsmen to pay attention to conservation issues and to use their collective muscle to ensure that our country's incredible resources will still be here for our kids and grandkids:
The main idea behind American Exceptionalism is that we, almost uniquely on this planet, chose to make those and other freedoms a part of our national identity, and then we fought to make sure we created them, restored them, and kept them—even in times when they were attacked or put at risk by the very unexceptional human forces of greed, indifference, and scorn. We made exceptional choices, set exceptional goals, and we accomplished our goals with exceptional energy and tenacity.


Lately, though, I've been wondering: At what point did we American hunters and fishermen lose the stomach for this fight? At what point did we decide that being exceptional was simply took too much work?
Click here to read the full article.
2. Florida Congressman Pushes Army Corps of Engineers for More Transparency on Health Risks from Lake Okeechobee Discharges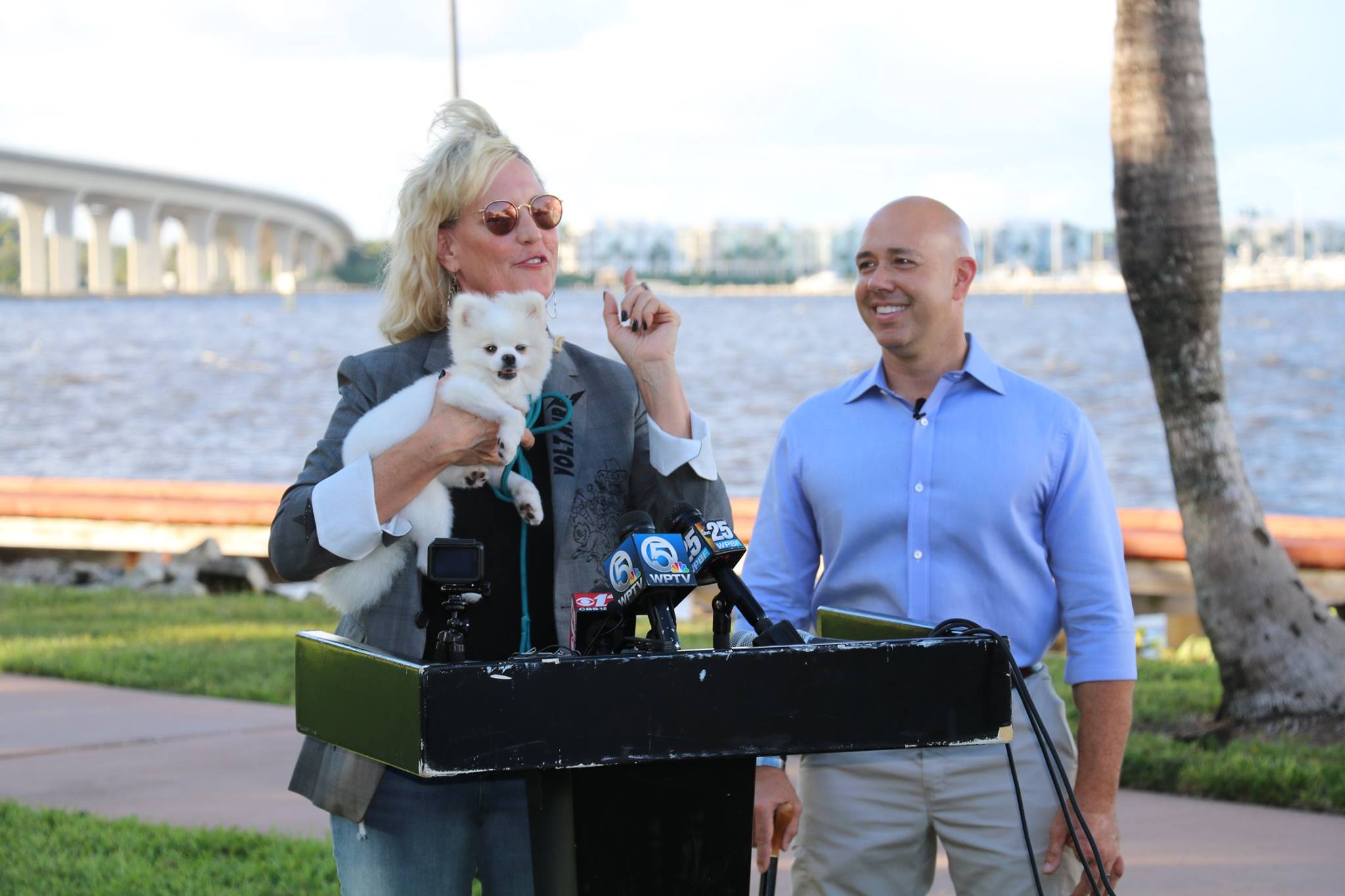 Congressman Brian Mast, who represents Florida's 18th district, has introduced the Toxic Health Threat Warning Act, which will require the Army Corps to be more transparent about the dangers of coming into contact with toxic water discharged from Lake Okeechobee:
The Toxic Health Threat Warning Act will require the Army Corps to take accountability for their life-threatening actions and ensure that people know the dangers of coming into contact with toxic water.
Specifically, the bill requires tests to be conducted to determine whether the water to be released from a flood risk management project is contaminated with cyanobacteria. If the water is contaminated, the Toxic Health Threat Warning Act then requires the U.S. Army Corps of Engineers to notify the public and affected governments of the contamination, planned discharge and potential public health effects before releasing the water.
According to Mast, scientists have found long term effects of toxic algae can cause ALS and Alzheimer's, so the public deserves to know when they are exposed to such risks. Mast believes that holding the Army Corps accountable to the public will end up improving the health of the St. Lucie and Caloosahatchee waterways.
Click here for the full story.
3. Finding Heritage Strains of Brook Trout in the Adirondacks
A great story in the Upstate New York Leader-Herald describes the efforts by Trout Power–an organization whose mission is to "educate & inspire people to steward our rivers and streams; honoring clean water not by its clarity, but by the wild trout that live in it–to find "heritage" or historically native strains of the brook trout in the Adirondacks.