Welcome to the latest installment of the Wednesday Wake-Up Call, a weekly roundup of the most pressing conservation issues important to anglers. Working with our friends at Trout Unlimited, Backcountry Hunters & Anglers, the Theodore Roosevelt Conservation Partnership, The Everglades Foundation, Captains for Clean Water, Bullsugar.org, and Conservation Hawks (among others), we'll make sure you've got the information you need to understand the issues and form solid opinions.
If you know of an important issue–whether it's national or local–that anglers should be paying attention to, comment below, and we'll check it out!
1. Pebble Mine Updates
⬤ Actor/Angler Michael Keaton Speaks Out Against Pebble Project
We don't often post Hollywood Reporter stories on the Orvis Fly Fishing blog, but this one made us take note. While on a break from filming his latest movie, Michael Keaton–star of many films, as well as the Buccaneers & Bones fly-fishing TV series–appeared at a fundraiser for the Wild Salmon Center and took aim at Pebble:
Something like 60 million salmon every year pass through this area. Eventually these [mines] will leak and affect the fish. As a 35-plus-year fly fisherman, yeah, I care, but more than that, inevitably in these situations, it's the people who suffer the most because it hurts the local economy, it hurts jobs, it hurts tourism. It's not like the administration doesn't care — they are actively trying to do things to destroy, dismantle and remove this [bay].
Click here to read the full story.
⬤ Montanans Point to Berkeley Pit as a Cautionary Tale
Writing in the Fairbanks Daily News-Miner, Steve Luebeck and Rich Day talk about Berkeley Pit–near Butte, Montana–as a place where an open-pit mine has left a legacy of environmental destruction:
It is impossible to overstate the lasting harm this mine has caused to water and wildlife. A thousand years from now, future generations will still be faced with pollution from the Berkeley Pit. Water pollution is a common occurrence at copper mines where, despite the best intentions of mining companies, it is not a matter of if water pollution occurs but when. A 2012 report shows that nearly every operating U.S. copper mine has resulted in spills and failed to contain toxic releases.
The risk of a similar outcome in Bristol Bay should be enough to deter a similar mine at the headwaters of the world's last great wild salmon run.
Click here to read the full story.
⬤ Study Shows that Smaller Streams are the Keys to the Larger Watershed
A long article on Mashable points to a recent study published in the journal Science that highlights just how important headwater streams are to a much larger river ecosystem. One reason is that different stream "flicker on or flicker off" in importance over time, so sacrificing what seem to be non-vital streams at the time could lead to critical failures down the road.
"This study really reinforces that it's hard to select different tributaries that we find unnecessary, given that they may be very important during specific years," agreed Curry Cunningham, a quantitative ecologist who monitors salmon runs in the Bristol Bay each summer.
Click here to read the full story.
2. Funding for Everglades Restoration One Step Closer to Reality
Even as they applaud the fact that the House Appropriations Committee for passage of a spending bill that includes $200 million in funding to the U.S. Army Corps of Engineers for Everglades restoration, advocates for the River of Grass are determined to keep grinding until they get the appropriation over the finish line. Erik Eikenberg of The Everglades Foundation explains:
The key to real progress in Everglades restoration is completion of projects. Full and consistent funding from the federal government is imperative if we are to keep the conveyor belt of project planning, construction and completion on track. The House Appropriations Committee's spending bill today puts us on a path to get there.

Focus now turns to the Senate and then the conference process, in hopes of getting the appropriation to the President's desk, as he has vowed to approve it.
Click here to read the full story.
3. Celebrating a Stream-Restoration Success Story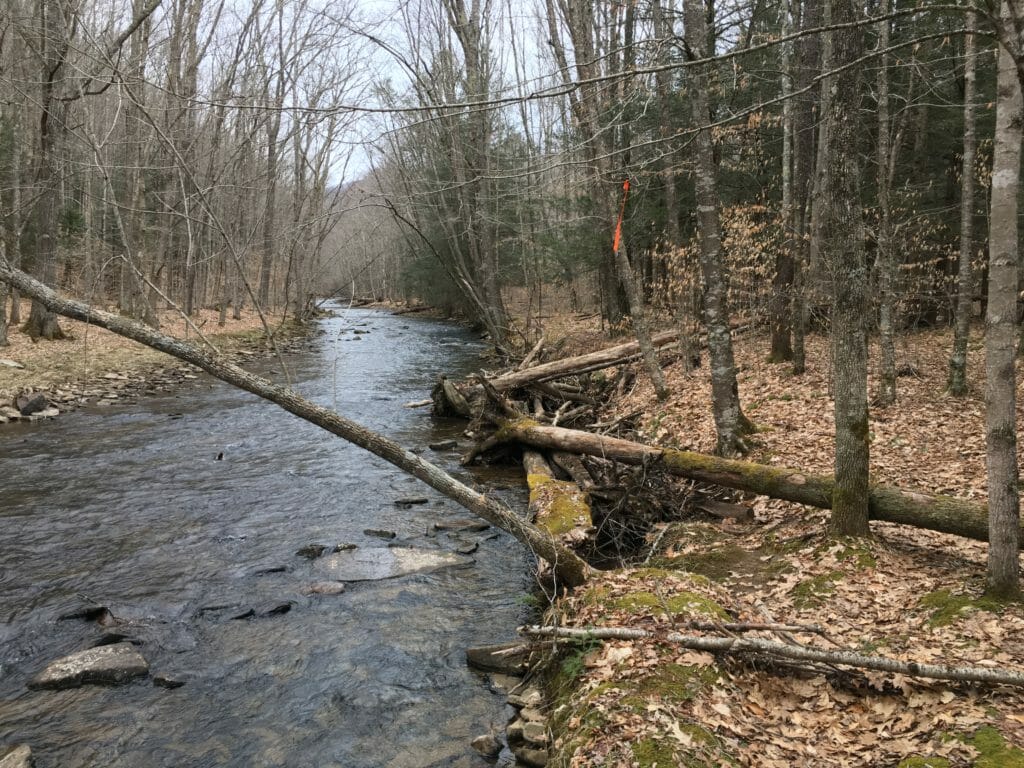 Sometimes, it's great to read about a conservation success story, to reinforce that all our efforts can make an important difference. Trout Unlimited President and CEO writes about how joint efforts between TU, the state of West Virginia, and other partners have led to important gains in wild-trout populations:
Consider the case of the Greenbrier River. Over the past several years, Trout Unlimited has worked with the state, the U.S. Forest Service, the U.S. Fish and Wildlife Service, and the Natural Resource Conservation Service to restore about 100 miles of the Greenbrier on public lands open for all of us to fish. Anglers now report 70-80 fish days on restored sections of the river—practicing catch and release, of course.