Editor's Note: Sorry this is a day late. Wednesday got away from me.
Welcome to the latest installment of the Wednesday Wake-Up Call, a weekly roundup of the most pressing conservation issues important to anglers. Working with our friends at Trout Unlimited, Backcountry Hunters & Anglers, the Theodore Roosevelt Conservation Partnership, The Everglades Foundation, Captains for Clean Water, Bullsugar.org, and Conservation Hawks (among others), we'll make sure you've got the information you need to understand the issues and form solid opinions.
If you know of an important issue–whether it's national or local–that anglers should be paying attention to, comment below, and we'll check it out!
1. Pebble Mine Updates
● California Congressman Adds Anti-Pebble Rider to Budget Bill
A massive spending package moving its way through Congress–and expected to go the the House floor next week–now contains an amendment that could temporarily block the U.S. Army Corps of Engineers from using funding to complete the Environmental Impact Statement that is now in draft form. Rep. Jared Huffman (D-CA), who introduced the bill rider, argues that the science on which the DEIS is based was insufficient.
Click here and here for the full story.
● 54 Members of Congress Send Anti-Pebble Letter to Army Corps of Engineers
Representative Huffman is also behind a congressional comment letter, signed by 54 members of the House, urging the U.S. Army Corps of Engineers to flat-out deny the permit for Pebble Mine. The letter criticizes the Army Corps' inadequate draft environmental impact statement for failing to address reasonably-foreseeable impacts of the Pebble Mine on Bristol Bay fisheries, communities, public lands, and cultures; for disregarding concerns about Pebble's unprecedented water treatment plan; and for ignoring impacts associated with fully developing the Pebble Mine.
"The Pebble Mine directly threatens indigenous peoples, our maritime economy, and thousands of American jobs that rely on Bristol Bay," wrote the lawmakers. "We urge the USACE to listen to the tribes, village corporations, commercial fishermen, hunters, anglers, and those whose lives and livelihoods depend on the integrity of the Bristol Bay watershed, and we urge the USACE to deny the permit for the Pebble Mine."
Click here to read the entire letter and to see who signed it (PDF).
● Alaskan Financier Argues Against the Economics of Pebble Mine
A profile of Rob Gillam, CEO of McKinley Capital Management, focuses on his commitment to businesses in the Last Frontier. Toward the end of the article, Gillam pulls no punches when it comes to Pebble Mine:
"I absolutely oppose the Pebble mine," he said. "It's not a good thing. But I have a little different perspective on it. It's just a math question. You have one resource that is perpetual, that is already generating income for generations that goes on forever, and one that is finite. So do the math. It's a net present value calculation."
Click here to read the profile on alaskajournal.com.
2. Funding Approved to Raise Roadway to Allow Better Water Flow in the Everglades
After years of work on the part of lawmakers and advocacy groups alike, a project aimed at reviving the natural flow of fresh water into the Everglades received the long-sought funding it needs to raise another 6.5 miles of the Tamiami Trail.
The United States Department of Transportation announced Friday that $60 million, plus a nearly $40 million state match, would be provided to build a bridge along a new section of the roadway, also known as U.S. 41, that runs west from Miami.
Click here for the full story.
3. Momentum to Protect Florida's Coastal Waters Grows
Writing on theintertia.com, Surfrider water quality coordinator Mara Dias breaks down the complex web of environmental problems that lead to huge algae and red-tide blooms along Florida's coasts. Unfortunately, legislative failures and mismanagement have not helped. If you want to gain a better understanding of both the scope of the problem and the movement to fix water-quality issues, this is a good read.
Click here for the full story.
4. New Bonefish & Tarpon Trust Campaign Aims to Change Fisheries management in Florida
A new campaign from Bonefish & Tarpon Trust argues that Sunshine State fisheries are managed using bag limits, slot sizes and seasonal closures, but we are still seeing a downward trend of many recreationally harvested and catch-and-release only species. The reason is the vast decline in habitat (both quantity and quality) in Florida. It is time for anglers to advocate for the inclusion of habitat in fisheries management. Click here to see a BTT brochure that explains why we need habitat in fisheries management and how you can make a difference.
Click here to sign the BTT petition to advocate for the inclusion of habitat in marine fisheries management.
5. New Zealand Mud Snails Invading Michigan Trout Rivers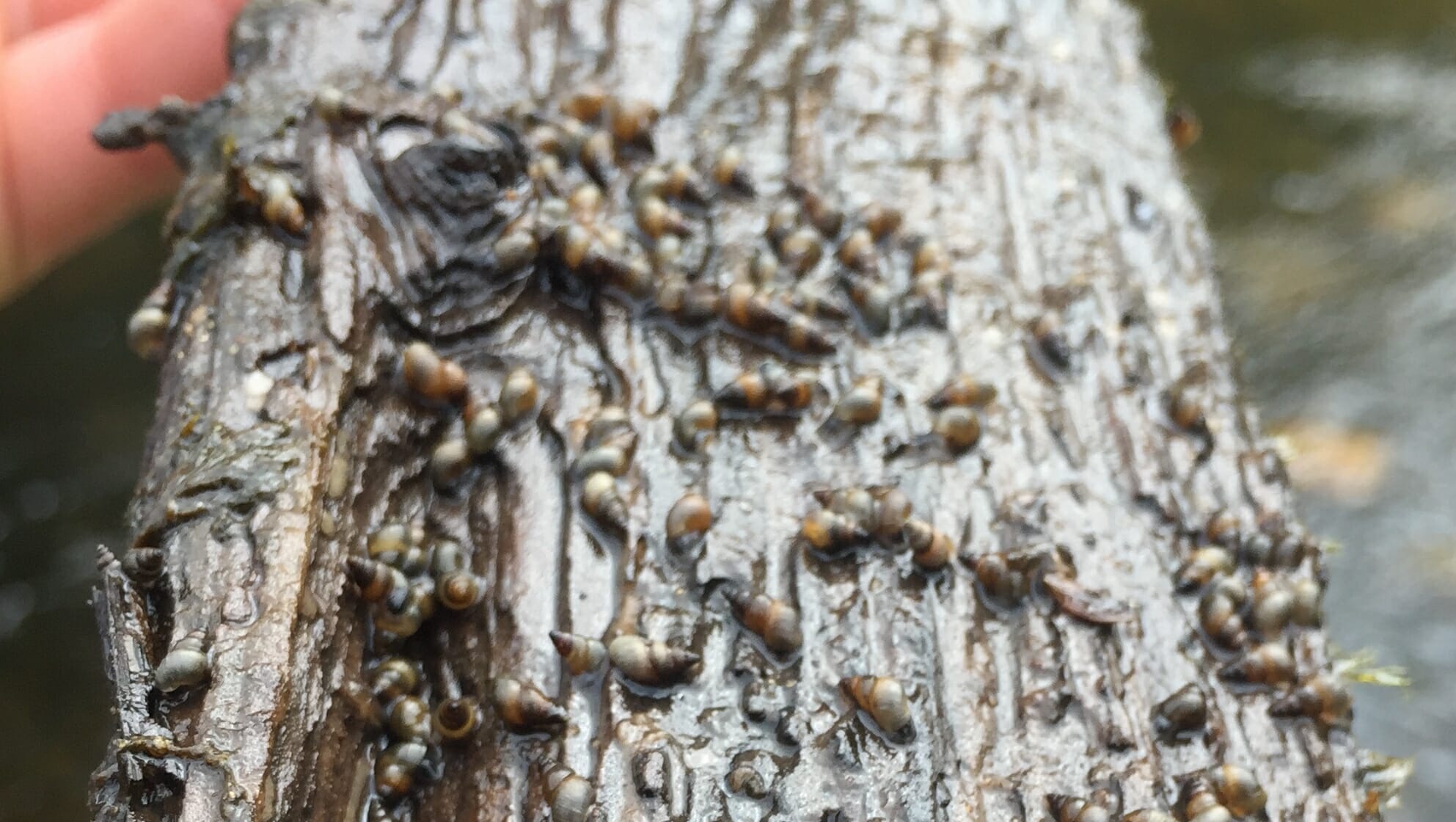 More than 180 non-native species have been introduced to the Great Lakes region, and many of them have been categorized as invasive, causing potential threat to native ecosystems and their populations. One relative newcomer is causing concerns about its potential risks to the region's trout streams. The New Zealand mud snail (Potamopyrgus antipodarum) is an aquatic invasive that has appeared in Great Lakes streams only recently.