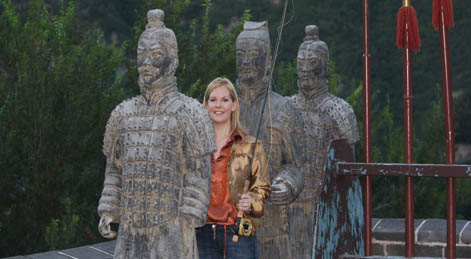 Kathryn Maroun is the director, producer, and host of What A Catch TV show
Kathryn Maroun is an angling woman on a mission. Director, producer, and host of the TV show What A Catch, Kathryn seeks to fish the world's most exotic locales. As the site for the show states:
"From Mongolia to the Bahamas, Kathryn doesn't fish everyman's water; she thrives on experiencing the thrill of fishing in the most remote and exotic locales around the world. In her pursuit of the top game fish and her need for adventure, she has fished in the four corners of the globe and has caught and released some of the most prized species of game fish on earth. Kathryn found that woman that fish were lacking good outdoor clothing that fits properly. Kathryn decided to design and sell a line of clothing that is "for women at work in the outdoors".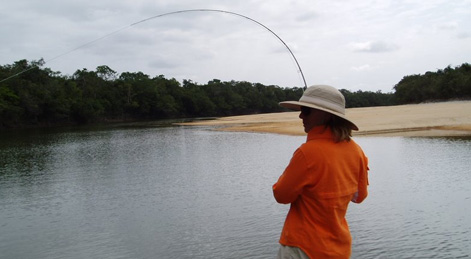 Check out trailers to upcoming shows, and learn more about the show at What A Catch.