View Larger Map
Looking for a mid-day "virtual" getaway? Take a "walk" through the Manchester, Vermont Orvis Flagship store using the "street view" feature of Google Maps.
If you've never used this feature before, here's how you navigate:
1. In the upper left of the screen, you'll see a circle with four arrows. This controls what direction you look from where you're "standing." Look left, right, up or down.
2. The little plus and minus signs below the circle allow you to zoom in and out.
3. The arrows on the floor allow you to "walk" through the store. You can only go where the arrows point you, so you can't walk to every corner of the store.
Don't miss the upstairs! You can go up the front staircase, and as you do check out some of the cool photos and displays on the wall. Once you're upstairs, head to the back window. If you look down from there, you can see some of the big trout swimming in the pool just outside the windows.
So, check it out above, or click here to open a new window and walk through the store.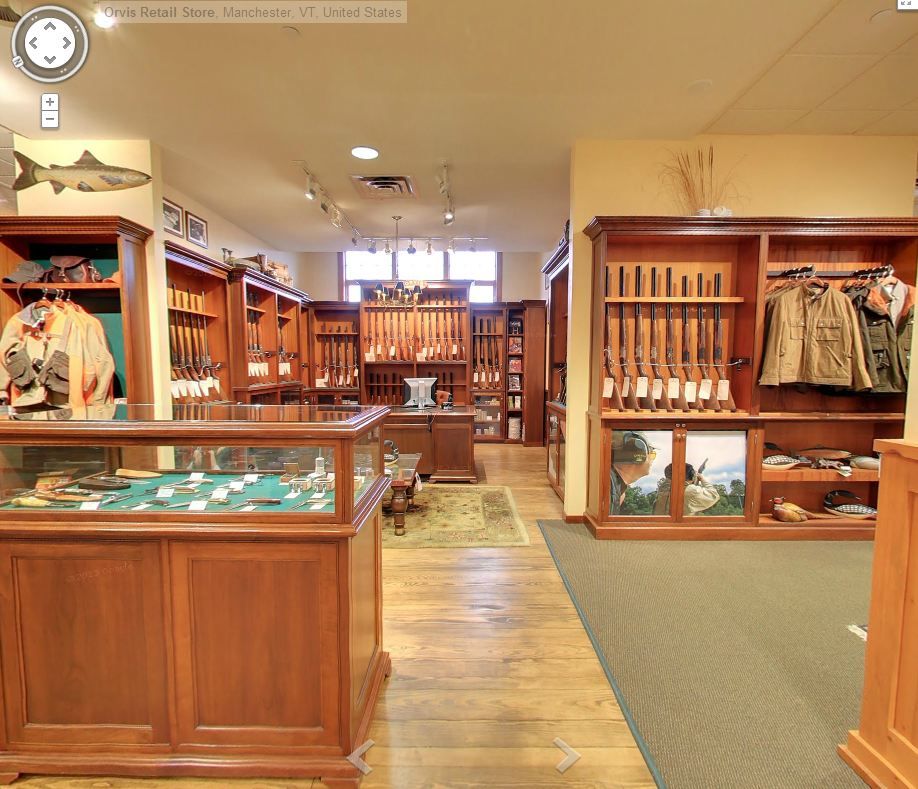 The shooting section of the Orvis Flagship Store is a thing of beauty.
Screen Grab via Google Maps