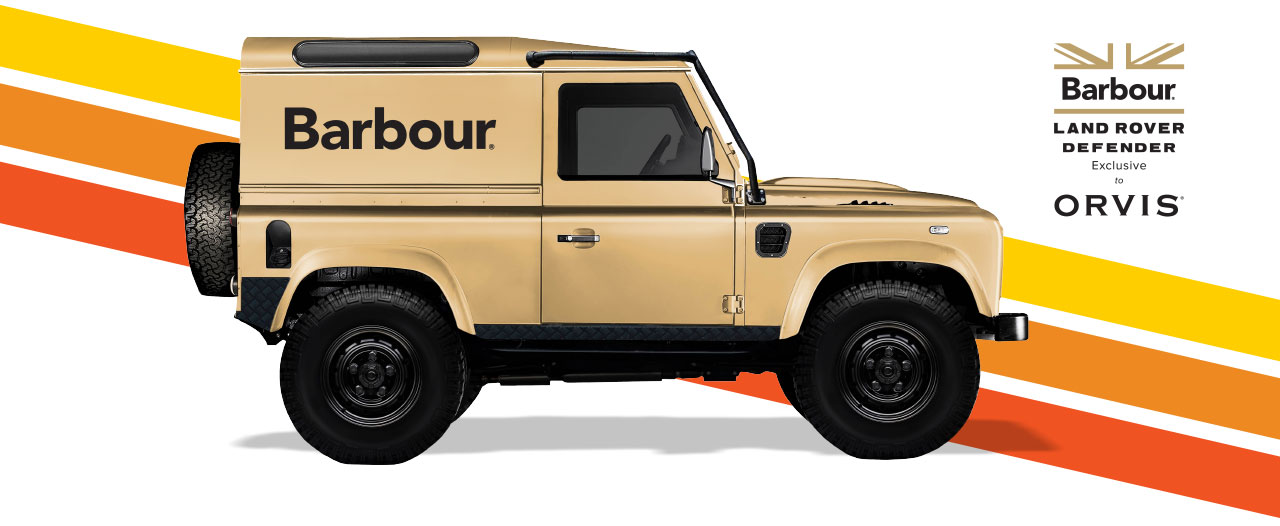 Last September, we launched our latest Drive Off in the Defender sweepstakes. The Grand Prize was a 1995 Land Rover Defender 90, carefully restored to its original glory and finished with one-of-a-kind Barbour interior detailing.
The winner of this incredible vehicle was J. Kelley, from Connecticut. We asked Mr. Kelley to tell us a little about himself, and here's the brief bio he sent:
I'm an actor. I have two brothers, who both live out west now. We were born and raised in Connecticut, and my grandfather Popsie taught me how to fish and shoot when I was young. He used to take us on week-long fishing adventures on Lake Kabinakagami in Ontario. If you didn't catch anything you ate spam for lunch. I'm proud to say I never ate spam.

Popsie also taught me how to shoot with his 1908 Remington shotgun, which he inherited from his father. It was out of commission for a few years, but I recently had it restored and took it up to Orvis Sandanona this past year for some sporting clays. It was so great to have it shooting again. I took some videos and showed them to Popsie, and he was thrilled to see the gun back in action.

My uncle and I have been to the Orvis Game Fair at Sandanona every year for the past six years. We absolutely love going. We drive the Range Rover course, we visit every single tent, and we sample every piece of food. It's been such an awesome and fun tradition for us, and it's hard to believe that something even more exciting and generous is being given to us. What an incredible prize.

I just want to say thank you to everyone who was a part of this event and promotion. I can tell years of work went into this car and this prize so I feel incredibly grateful that I'll get to share the Orvis lifestyle with my family every day.
Here are the rest of our prize winners:
2nd Prize – Dog travel package: A. O'Donahoe, San Francisco, CA
3rd Prize – Helios Fly Rod of Choice: A.Pederson of Naples, FL
4th Prize – Battenkill Luggage Set: B. Atkinson, Ralph, AL
5th Prize – Barbour Dog Product Package: E. Randle, San Antonio, TX
Monthly Jacket Winners
M. Heard, Millbrook, NY
T. Robbin, Northlake, TX
T. Pilcher, Carmel, IN
K. Thompson, West Islip, NY
D. Silber, Los Angeles, CA
G. Fattore, Grosse Pointe Park, MI
Our next sweepstakes kicks off September 1, and you can see the new vehicle at the Orvis Sandanona Game Fair later that month. There will be plenty more opportunities, as the vehicle makes a tour around the country. We could be announcing your name next year!